On the 10th Jan 2020, most people started to return home since the Spring Festival is approaching. Among them, there is a "motorcyclist army" heading home against the cold wind every year. Can they have meals on time? Is there a place for them to rest on the road? These questions always attract public's attention.
Scienjoy came to Guangdong with GMW.CN and participated in the large-scale charity activity, "Go home with warm care and full love", held by Sinopec. We found the answer via this activity and witnessed the warmth spread by this activity with netizens in the form of live streaming.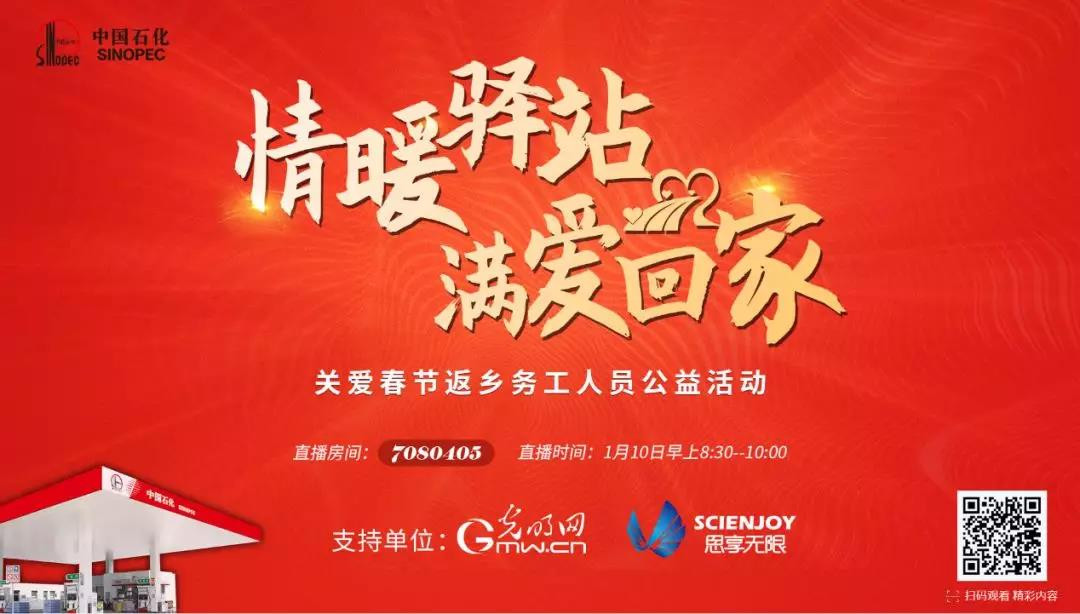 The "Go home with warm care and full love" activity held by Sinopec is a "living" public welfare brand, which attempts to solve the difficulty in returning home during the Spring Festival. It is the common enthusiasm and unremitting efforts for the public welfare that bring together the Scienjoy, GWM.CN, Sinopec and netizens to add warmth to the Spring Festival.
During the live streaming, He Minjun, Secretary of the CPC Committee of Guangdong Petroleum, said, "in order to maximize the advantages of gas stations, we have continuously upgraded stations by building mother baby rooms, elderly rooms, truck homes, love stations, etc. so as to make the return journey home warmer and more comfortable."
We saw hundreds of "returning motorcycles" lining up in an orderly fashion under the guidance of the staff, waiting for free refueling and getting ready for departure.
This year is the eighth year for Sinopec to carry out this large-scale public welfare jointly with Guangdong Communist Youth League. During the Spring Festival, the companies of Sinopec in five provinces worked together to provide free refueling for 11,000 "back home motorcycles", send 10,000 parcels by post for free, deliver "Easy Joy blessing bag" and accident insurance, open 15 "love bus" lines and 6 "love sending stations" special lines for college students, and launch public welfare hitch ride service. Around 5,000 volunteers who distributed around 247 gas stations provided "1 + 10 + X" free service for all drivers returning home.
Lu Dapeng, a spokesman of Sinopec news, told the host that "We will always help drivers who are returning home. With the improvement of living standards, the activity will be upgraded constantly so that more and more partners will join the public welfare business and make the way home less difficult and warmer."
According to statistics, Sinopec's "Go home with warm care and full love" activity has served around 3.2 million "back home motorcyclists" and 42 million people during 8 years. More than 40,000 volunteers have participated in this activity.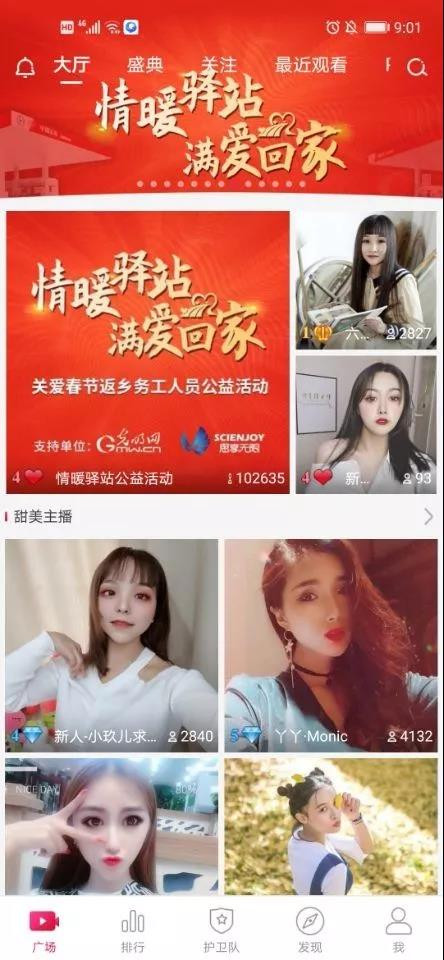 More than one million netizens from the Showself, Lehai TV and Haixiu TV of Scienjoy and its strategic cooperation platforms Hongle TV and Beeshow witnessed the event online and sent wishes of peace and happiness to people returning home by cycling.
In the new year, more warm stories will appear. Scienjoy and GMW.CN will bring more wonderful live streaming content for netizens.