On 14th December, semi-final of the second "Scienjoy Cup" Beijing disabled youth entrepreneurship competition was held in Beijing Foundation for Disabled Persons. This competition was mainly organized by Beijing Disabled Persons' Federation, Beijing Municipal Human Resources and Social Security Bureau, Beijing Municipal Education Commission and Beijing Municipal Committee of the Communist Youth League; jointly organized by Beijing Disabled Persons' Social Security and Employment Service Center, Beijing Foundation for Disabled Persons etc.; and sponsored by Scienjoy. 12 excellent projects stepped into the next round competition, which covers such fields as traditional Chinese medicine, agriculture, sports, culture, and creativity etc. After fierce competition, 6 teams were qualified to participate in the final competition held in Special Education College of Beijing Union University on 28th December. Over the past two years, the Beijing Disabled Youth Entrepreneurship Competition has been continuously exploring excellent entrepreneurship projects, encouraging more disabled people to truly integrate into society, and helping the disabled to realize their dreams.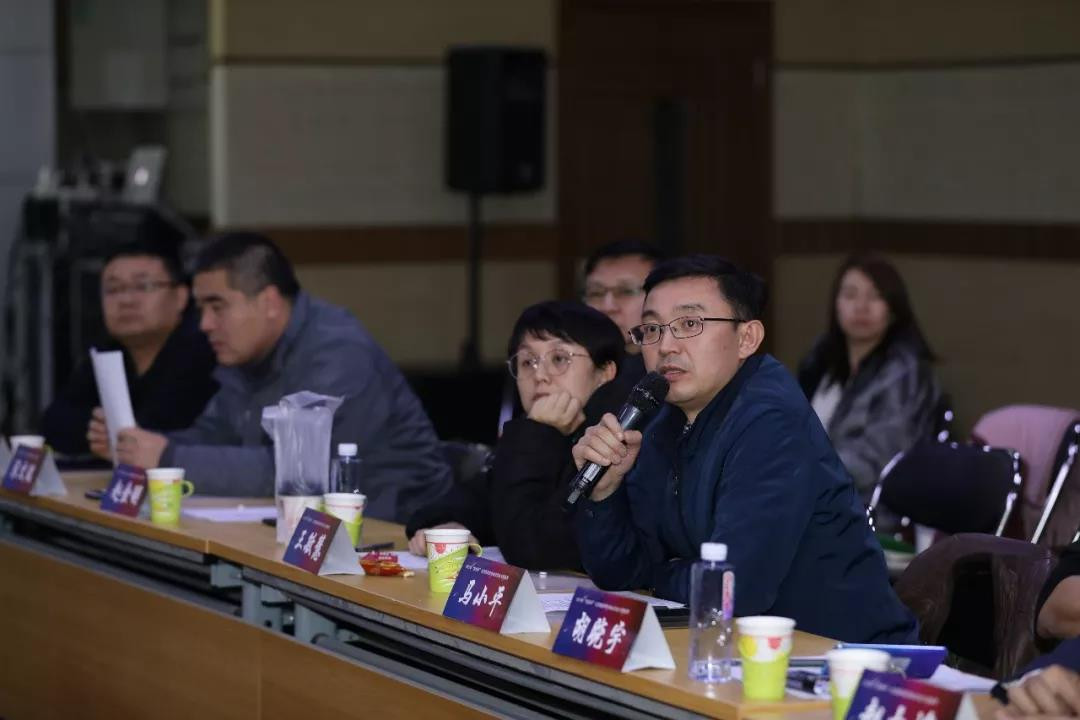 12 teams that have been qualified for this round made a wonderful roadshow, which elaborated on the origin of entrepreneurial projects, products and services, as well as expectations on future development. The jury formed by 10 experts, scholars and enterprise representatives from different fields seriously reviewed those projects and asked pertinent questions.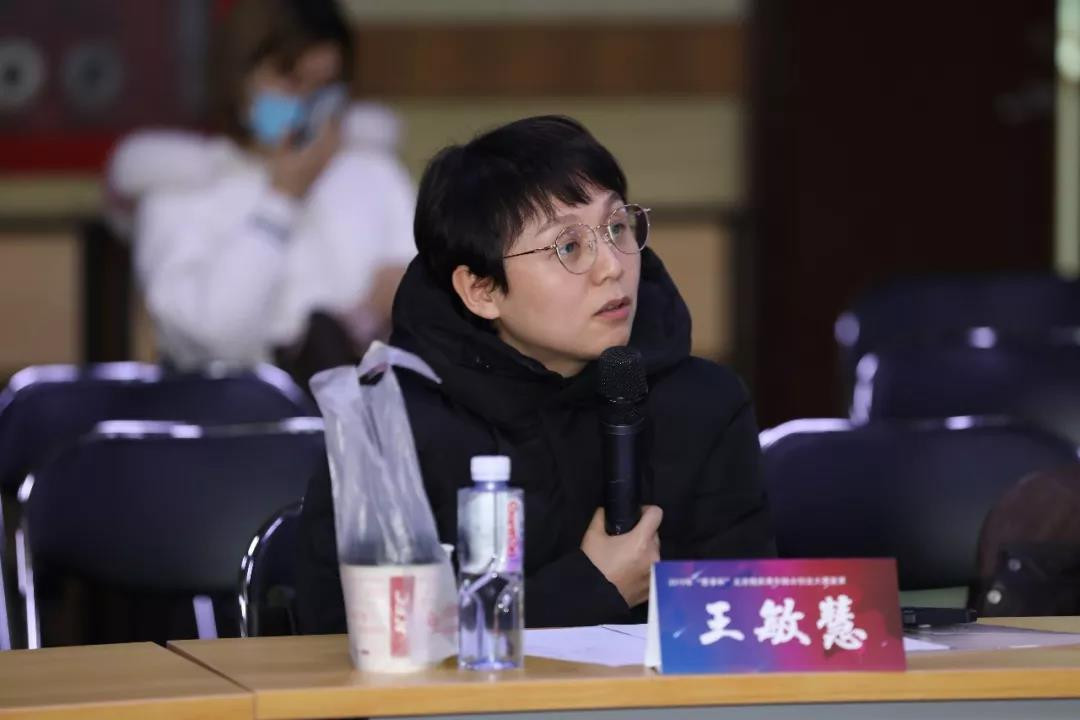 Hu Di, the head of "Black Dad" black agricultural products from Miyun District, lost her hearing when she was two years old due to a high fever, but she never gave up herself. After graduating from Tianjin University of Science and Technology in 2011, she went home to start a business with her father in 2016, which mainly promotes "Black Dad" black agricultural products. With strong perseverance, Hu Di has created a model of "Internet plus agricultural products" based on local characteristics and changed the traditional planting mode and sales mode of black corn, black wheat and black peanut in the local area.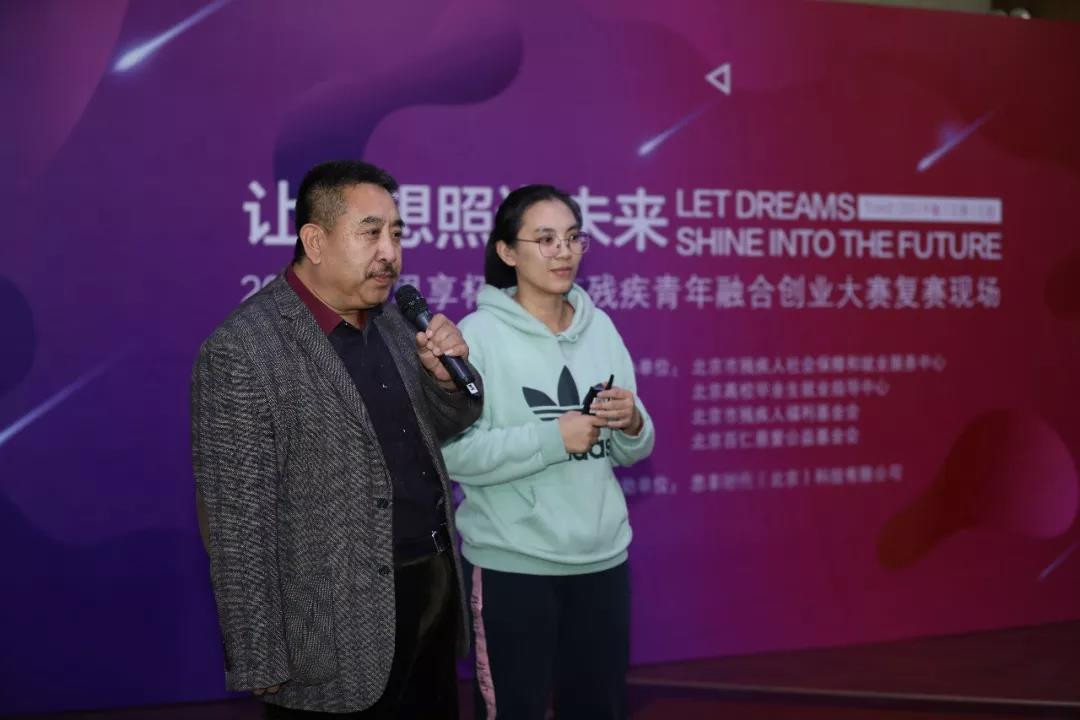 Wang Yupeng, the head of Tianyu sunshine swimming and fitness club in Fangshan District, said that his joint was deformed due to long-term living in a basement, as a result his movement was limited and he had to stay in bed at home. With the help of Foundation for Disabled Persons and other people, he gathered the courage to set up his own business and promote the concept of fitness. The main services of this gym include swimming, treadmill, cycling, combination equipment, Yoga, etc. It is worth mentioning the rehabilitation courses for the disabled, which employs professional coaches to help the disabled recover. Since establishment, it has obtained nearly 50,000 members and fans, including about 8,000 active members.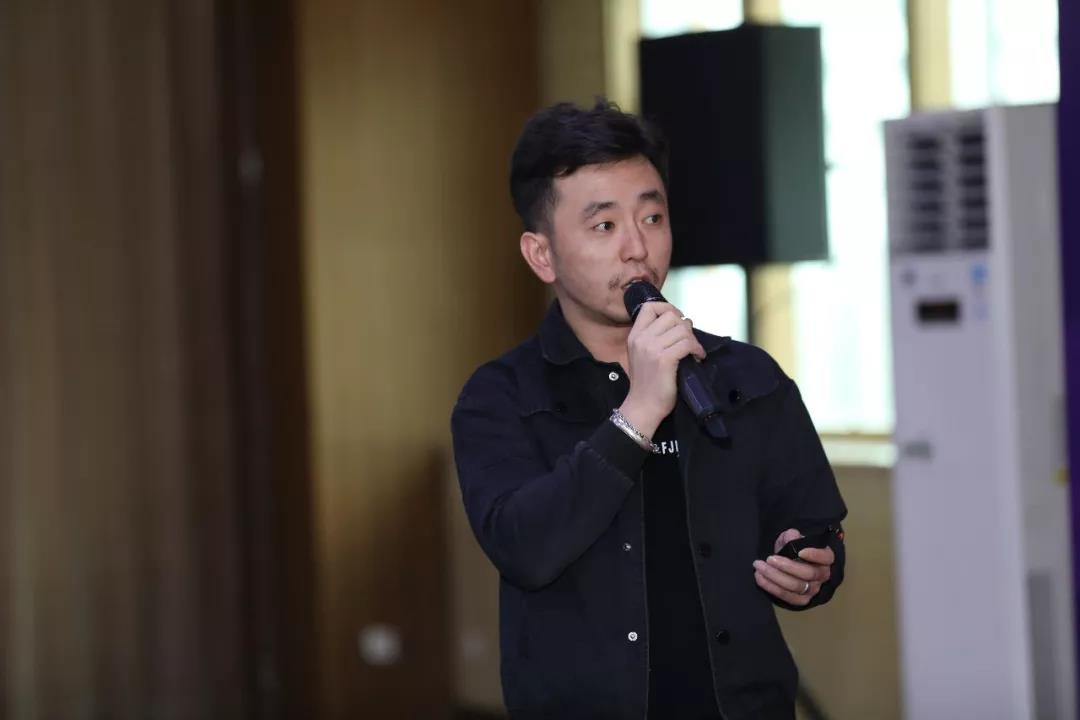 Beijing disabled people vehicle maintenance and repair project aims to provide services for car owners by transferring the services needed by car owners to the back-office team through the platform and providing assessment and solutions for car owners. In response to the special needs of nearly 6,000 disabled people with driving licenses and around 2,000 vehicles used by the disabled in Beijing, the platform establishes personal vehicle files for the disable people, and provides door-to-door services and professional after-sales support, such as vehicle maintenance, repair, insurance, car purchase, modification, used car, technical consultation, etc.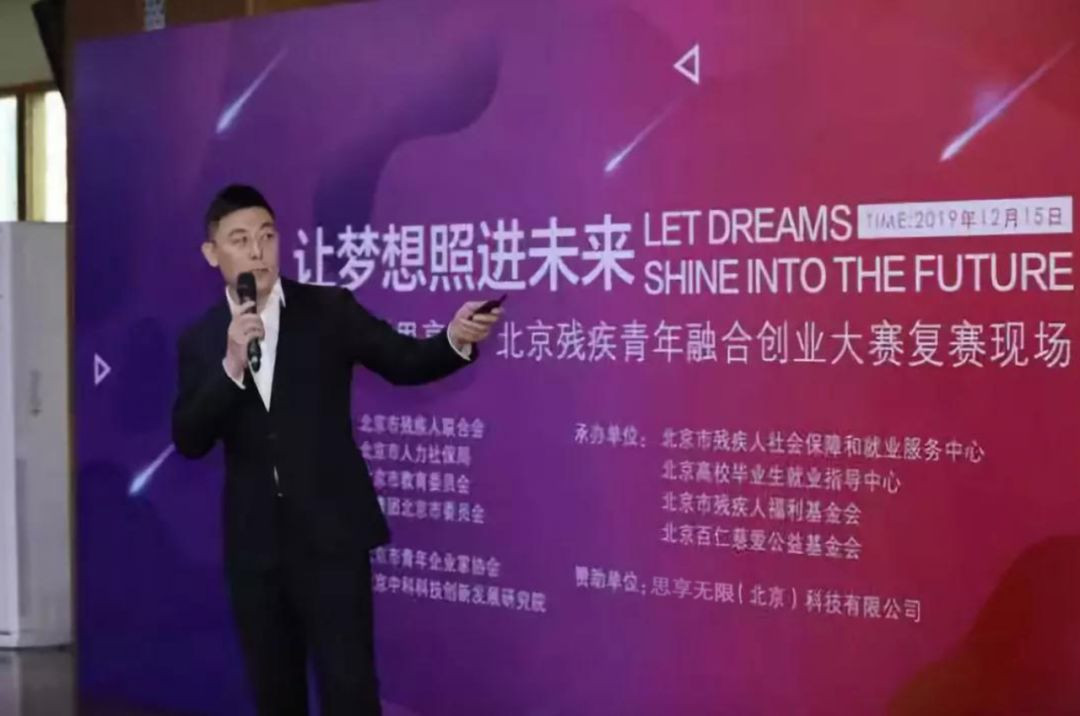 It has always been an important concern of the Chinese government to ensure the integration of disabled people into society and protect their self-esteem and self-confidence. With the support of the government and other people, the Beijing youth entrepreneurship competition has been guiding disabled people and young college students to promote employment through entrepreneurship. While opening the "blue ocean" of entrepreneurship, the disabled also actively help more people find jobs and realize self-worth. From being helped to helping others and from being unemployed to entrepreneurship, disabled people in Beijing constantly explore and attempt different modes, actively practice the concepts of innovation and entrepreneurship, and create their own way to realize their dreams.